The island is ours
The island is ours
Summer's close is when we locals take back the island, eager to finally savour everything it's got to offer. Here at Can Lluc, we want you to relax, to pat yourself on the back for a summer of hard work, to treat yourself to a candlelit dinner. So we're bringing back our package deals, specially designed to help you celebrate, whatever the occasion. How about a review?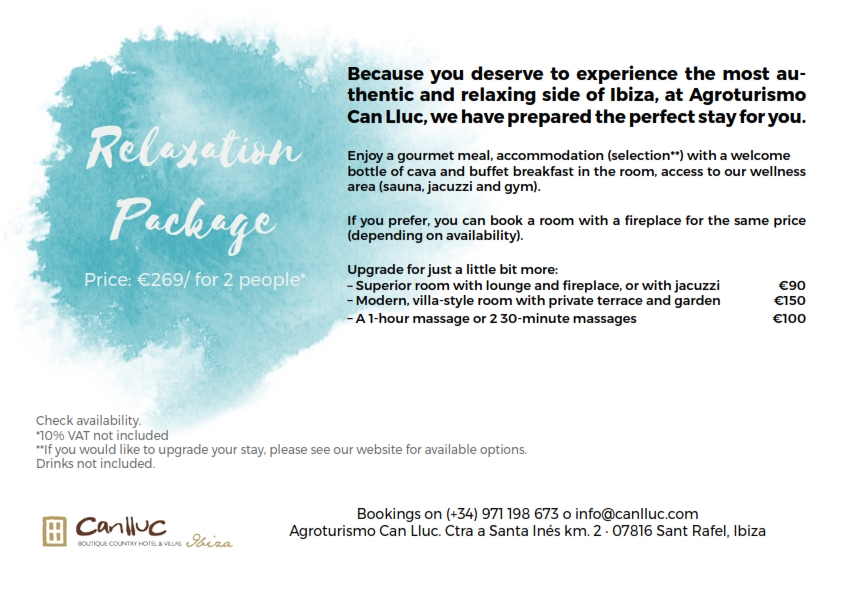 Relax Pack
With the mad rush of summer behind us, isn't it time to recharge your batteries? Our Relax Pack begins by pampering from within —a gourmet dinner and a bottle of cava— and concludes with breakfast, at the buffet or in your bedroom. You can seal the deal with a sauna, jacuzzi or gym session.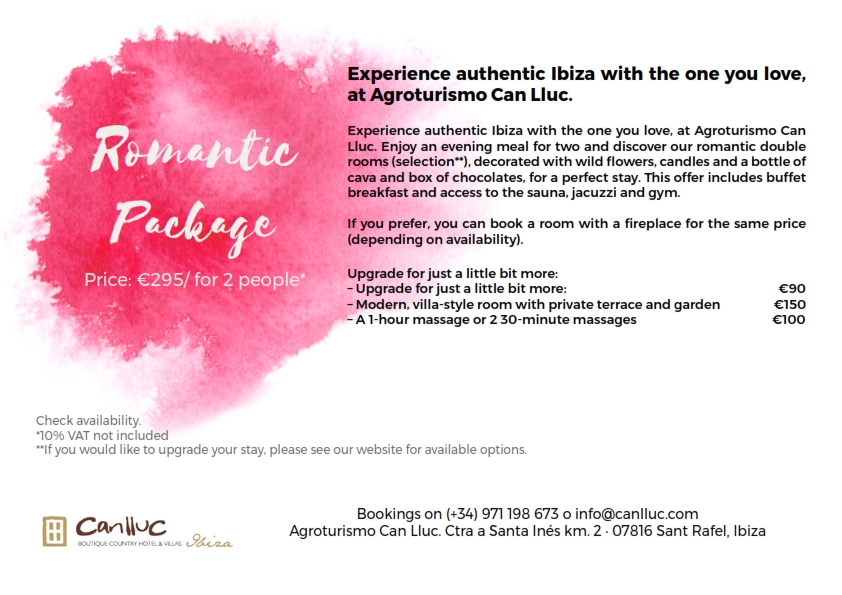 Romantic Pack
This pack is about the real Ibiza, and sharing it with the one you love. Candles, flowers, cava, chocolates and that special someone. What else do you need?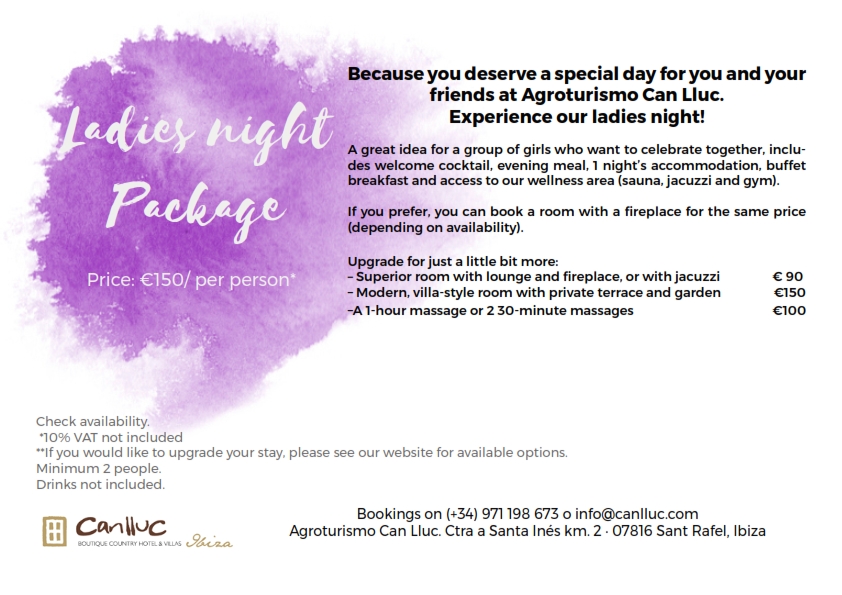 Ladies Night Pack
It's been way too long… you and your girls need to catch up. To start your special night right, we'll welcome you with a cocktail and dinner, plus, you'll get access to our wellness area. Why wait? You've got so much to talk about.
If you'd like more information about any of our package deals, don't hesitate to contact us. Your selection will depend on availability, so don't wait! Book now. And remember, we offer a never-ending list of ways to upgrade your stay and personalise your precious moments!