Hiking, diving, snorkelling, climbing, cliff jumping, mountain biking and kayaking are just some of the sporting activities available on the white island to enjoy experiences in unique surroundings of incomparable beauty.
Ibiza, August 2021.- Rural Ibiza and the most secluded spots can be the perfect setting for sporting activities.The Ibiza wheather and magic invite you to enjoy the white island by land, sea and air. This is why Ibiza is attracting new enthusiasts every year as they discover the possibilities offered by the island as a first-class sporting territory.
A perfect base to start from is Can Lluc Hotel Rural, a boutique accommodation located in the heart of Ibiza, ideally situated as a starting point for all kinds of sporting activities. The symbiosis of this agrotourism hotel with nature allows you to travel around the island carrying out activities in natural spots of singular beauty. For lovers of nautical activities, this hotel is the best location as it is less than 15 minutes from any port.
Because Ibiza is much more than white sandy beaches and sunsets. Ibiza also has spectacular natural landscapes, steep cliffs, mountains of pine trees (hence its name, Pitiusa) and beautiful inland villages. There is nothing better than getting to know them in depth by doing sport.
1. Hiking
Different itineraries descend along narrow paths down to the sea or run through rugged terrain. Along these routes you will find historical vestiges along the way, such as ancient defence towers located in strategic places to protect residents from pirates or breathtaking viewpoints over rugged cliffs. Walking Ibiza organises a wide range of hiking activities for everyone to explore the island step by step.
2. Cliff climbing and jumps into the sea
For those who are still in the mood for more adrenaline after hiking, there's nothing better than the thrill of climbing and then jumping off a cliff. Of course, participants receive technical and safety instructions before the activity and after the jump they can receive a fun snapshot taken while they were in the air. Available at Rockid Ibiza.
3. Diving
One of the most highly recommended activities, also related to the sea, is a diving baptism and immersion dives in the Mediterranean. With Anfibios Ibiza, you can enjoy the seabed, enter underwater caves or discover the Don Pedro, a wreck that has been sunk in the depths of the waters of the largest of the Pitiusa islands for almost 15 years and is very attractive for divers.
4. On a kayak along the Ibizan coastline
A way of accessing caves and small sandy areas that cannot be reached in any other way, pedalling around islets, taking a dip in deep, crystal-clear waters and enjoying the sun, the sea and the Ibiza sky at the same time. These routes are also available at sunset – perfect for soaking up the reddish colours of the setting sun – as well as on full moon days, because the visibility in the sea is perfect at night. Where: Kayak-ibiza.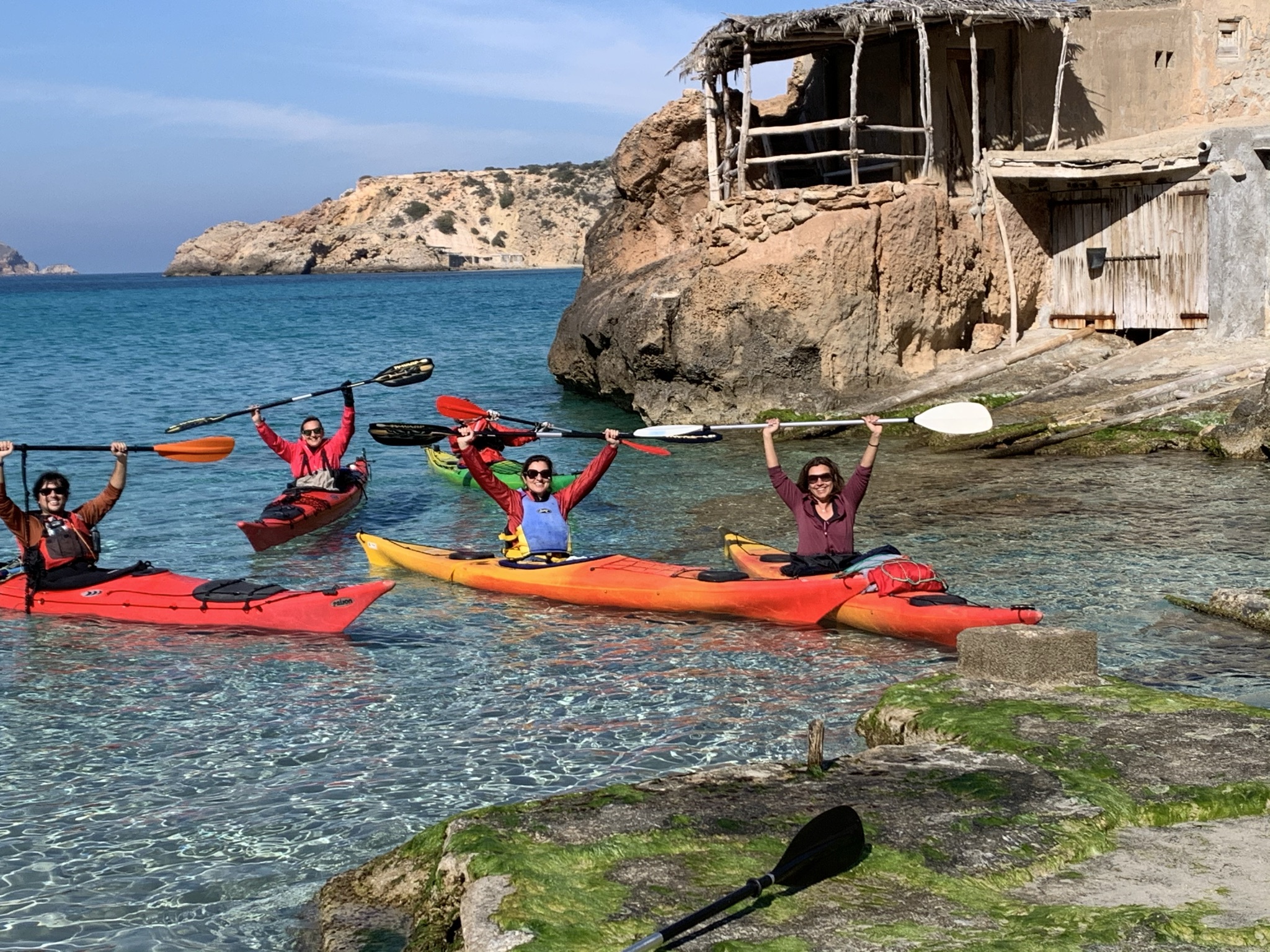 5.Snorkelling
Thanks to snorkelling with specialised guides you can see Ibiza in a different way. The underwater world is fascinating due to the variety of Ibiza's marine fauna and flora, as well as the Posidonia meadows, which are a UNESCO World Heritage Site.  All you have to do is put on your goggles, grab your snorkel and dive in – a safe bet! Snorkeling Ibiza Beach and Cave Tour offers different routes.
6. Bike routes with MTB
In addition to walking tours, Kandani or Ibiza Sports provide everything you need to free yourself from worries on two wheels. Guided bike tours will allow you to get to know the island in depth with many options of itineraries and modalities. The organising companies provide all the necessary equipment, both on the road and in the mountains.
Time to recharge your batteries and relax in an oasis of tranquillity.
It is time to taste Ibiza. An island with a gastronomic offer that can be enjoyed with all five senses in a unique world of flavours with local sourced products such as vegetables and fish, varied international cuisine and exquisite wines from Ibizan wineries. Many restaurants have the "Sabors d'Eivissa" label, which identifies the establishment, which is committed to the products and flavours of Ibiza as the basis of its cuisine. Among the dishes of Ibizan cuisine are the famous "bullit de peix", "crostes" salad, "sofrit pagès" or the delicious "flaó".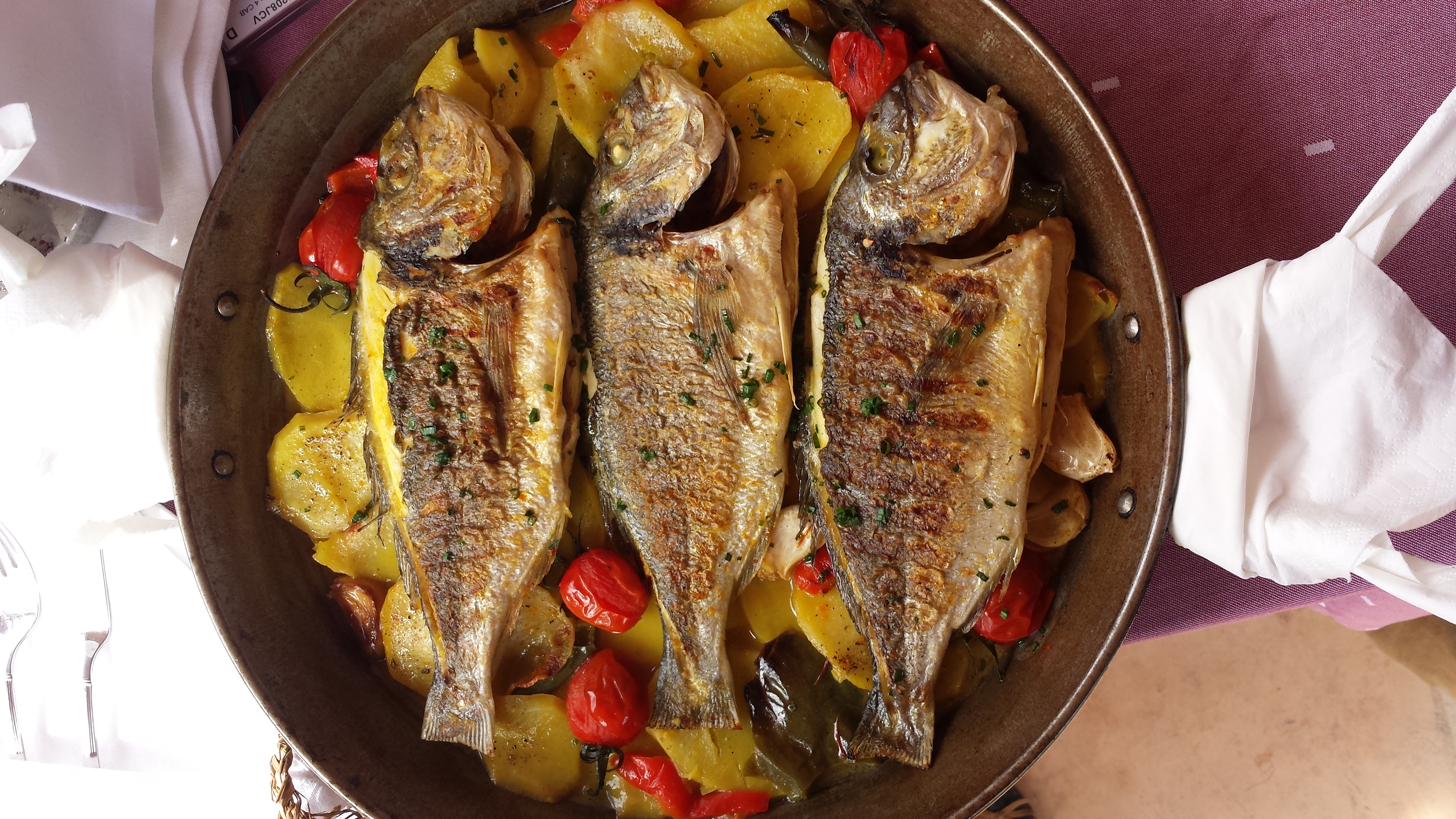 In addition to immersing yourself in the most authentic Ibiza, Can Lluc Hotel Rural invites you to enjoy an intimate stay in a natural setting with more than 2,000 vines surrounded by pine, fig, carob and olive trees. A redoubt where slow life predominates and which stands as one of the most exclusive places on the island with more than 200 years of history where you can experience the philosophy of the white island without giving up the relaxation of a rural hotel.
Further information: www.canlluc.com