Everyone dreams of Ibiza's coves, but there are so many that sometimes it is difficult to choose which one to visit. Here are 5 beaches to enjoy as a couple.
Cala Conta
Cala Conta, known as Platges de Comte, is located in the northest of the island just 15 minutes from San Antonio. It is a quiet and beautiful beach, nice both during the day and to see the sunset.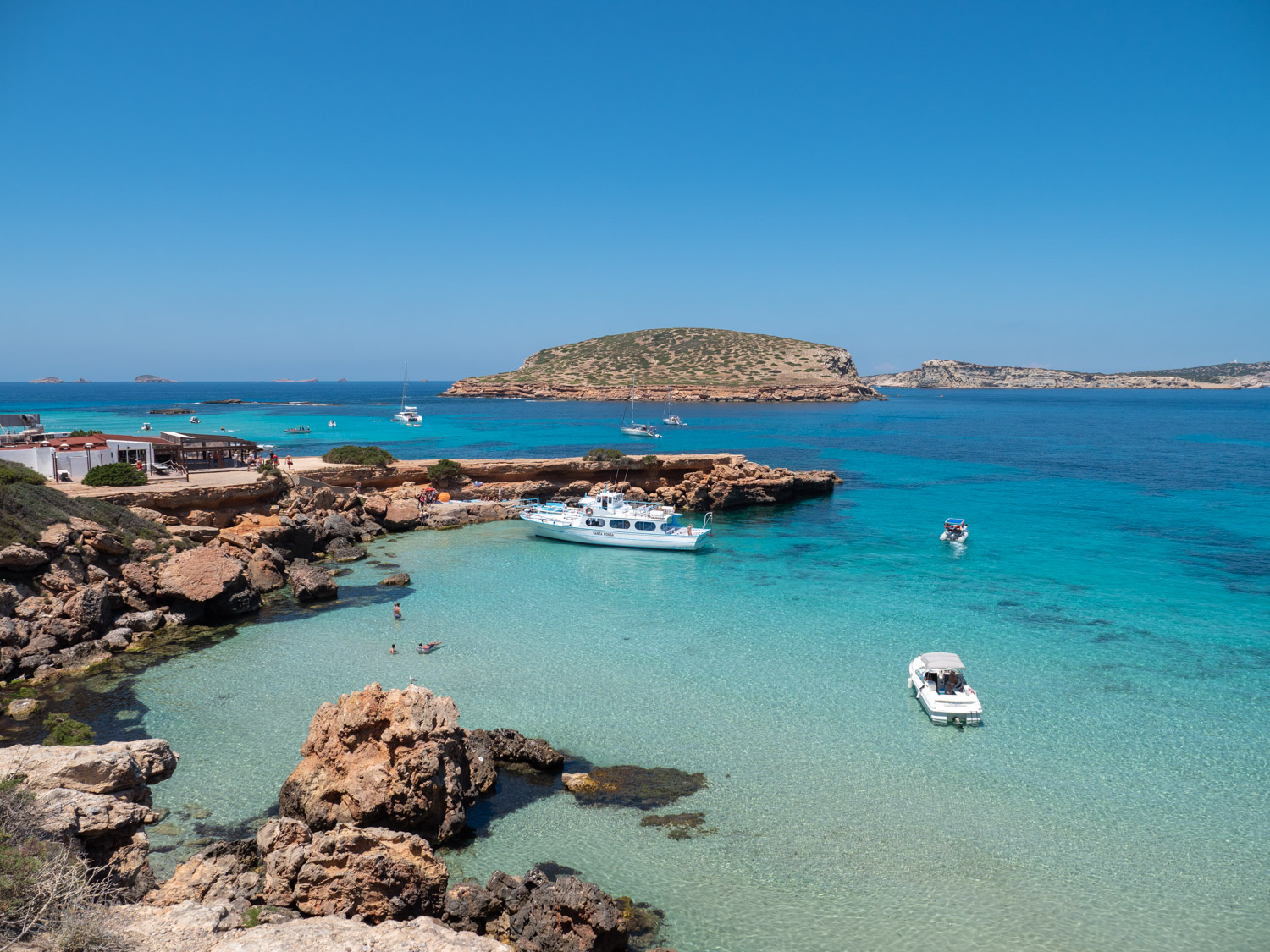 Cala Bassa
If what you are looking for is to enjoy good music by the sea, Cala Bassa will always be a good choice. Its crystal clear waters in the west of the island will conquer you and you can't miss your visit to the Cala Bassa Beach Club (CBbc) which always has a great atmosphere.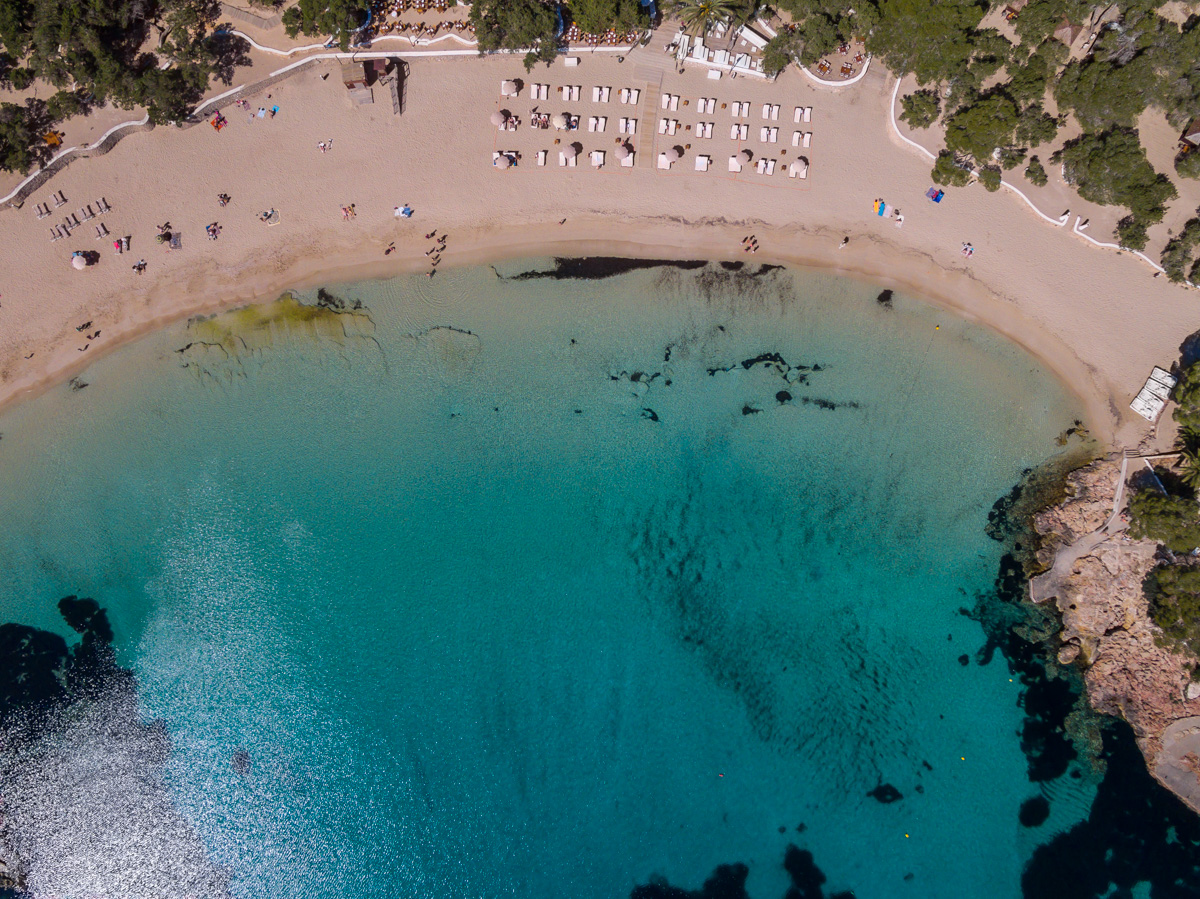 Cala Codolar
If we talk about beach bars, we find many varieties and each one different in its own way. Cala Codolar, located west of the island of Ibiza, has a small beach bar that will make you fall in love like no other, surrounded by sand and water in this beautiful little cove.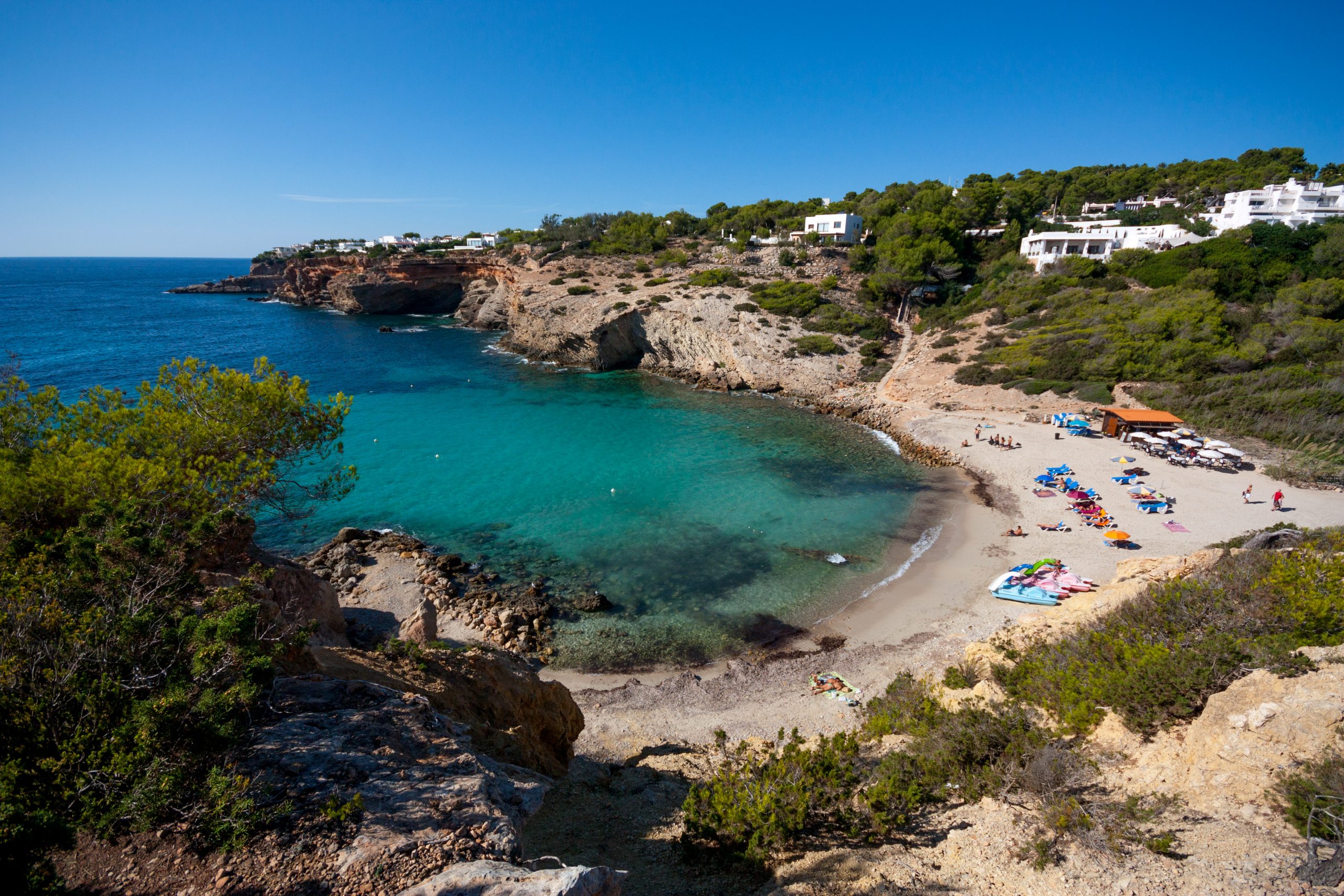 Es Jondal
Another magnificent beach to visit with your partner is Es Jondal. It is an exclusive and very lively beach. It has a beach club and several trendy restaurants. It is very close to the airport for those who want to rush to the last minute.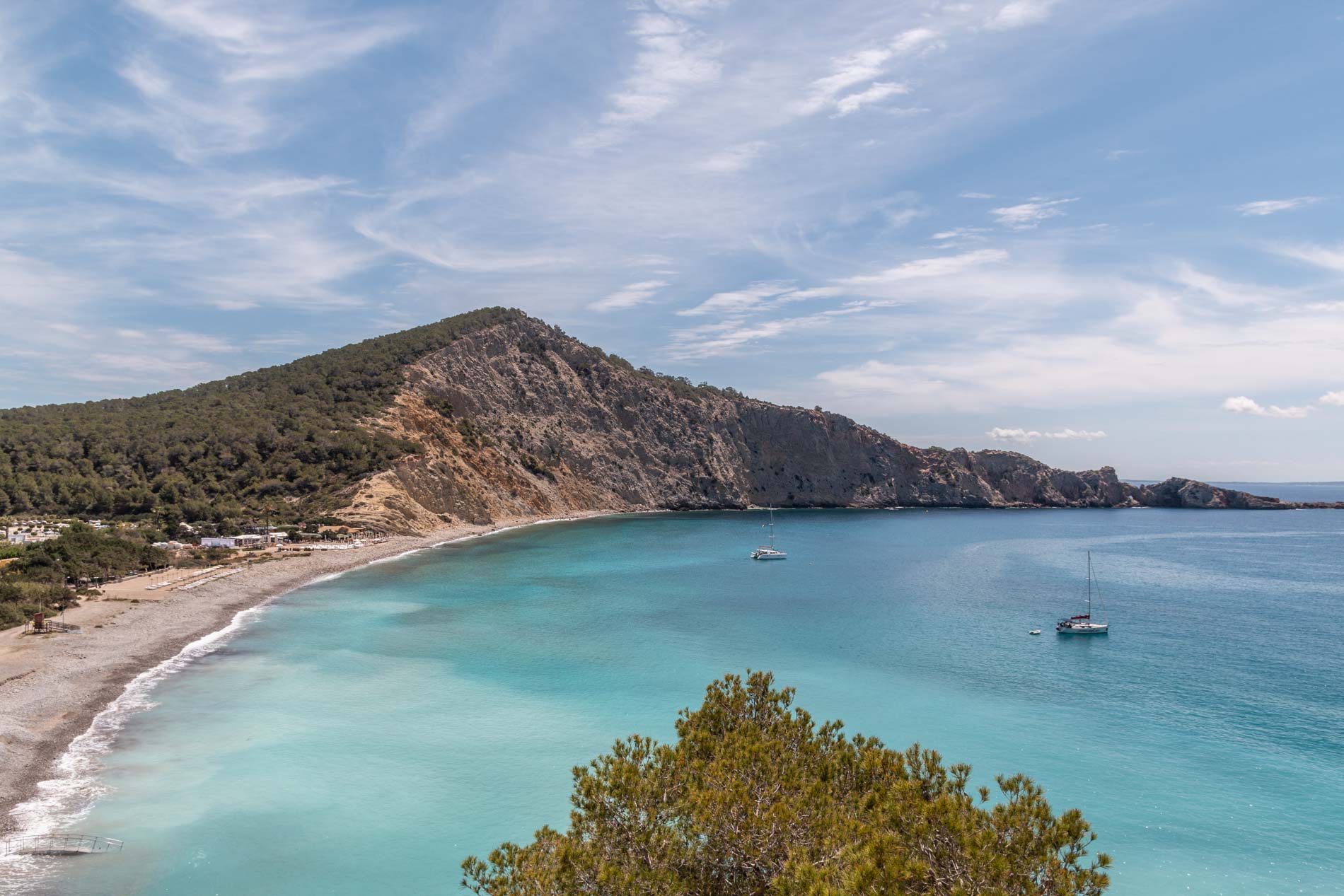 Cala Gració y Cala Gracioneta
These two sister beaches located 5 minutes from San Antonio by car are a very good option for a quick dip and close, but also have a beach bar in Cala Gracioneta where you can spend the day more quiet and with great views.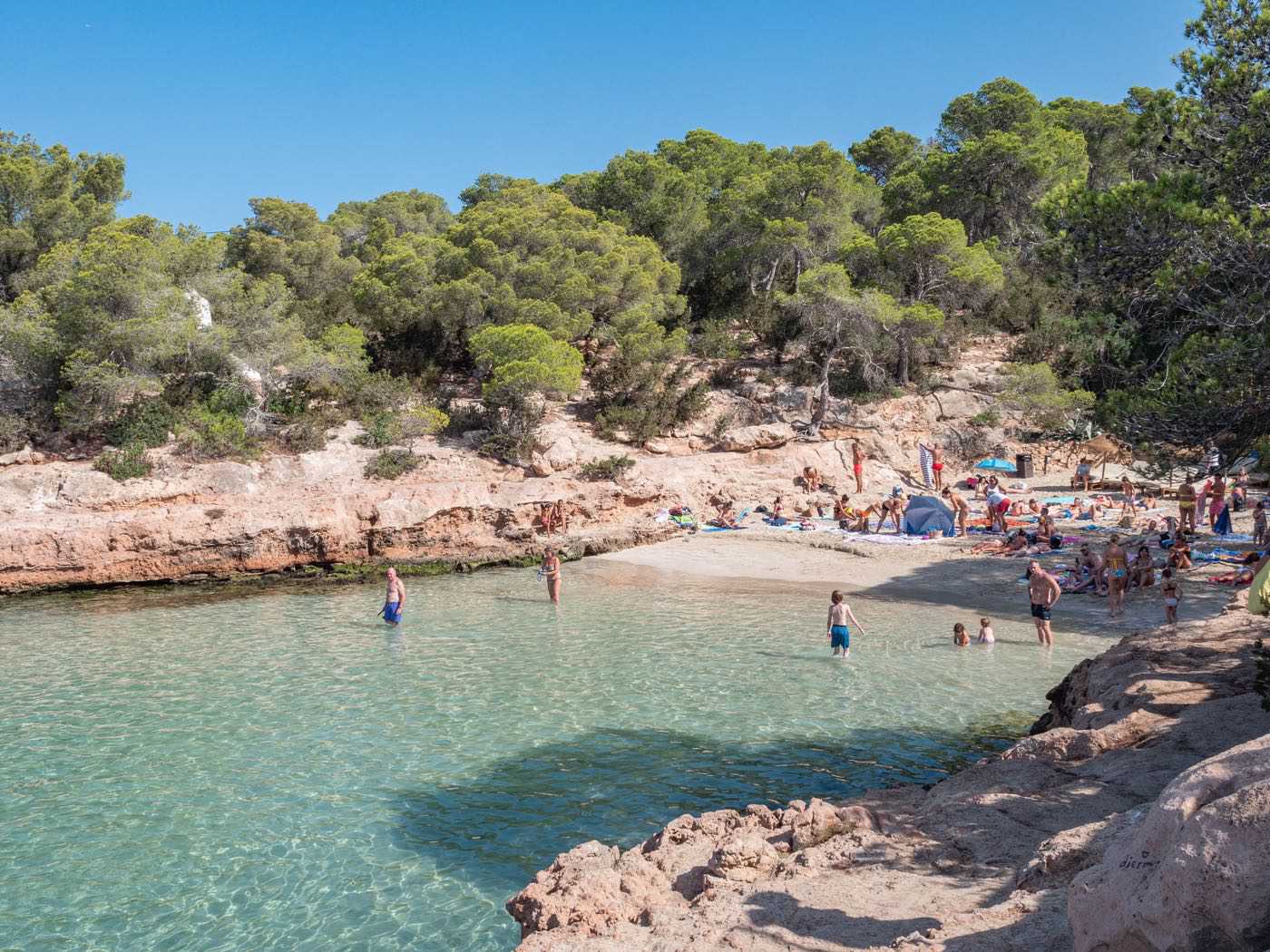 Cala d'Hort
Cala D'Hort is a beach in the west of the island. You can see the
Cala D'hort is a beach in the west of the island. You can see the
islet of Es Vedrá and Es Vedranell
in front of the beach with its
beautiful waters.
A few minutes away is the
viewpoint of Es Vedrá
, typical image that represents Ibiza and you can not miss to see its colors at
sunset.
It also has several restaurants where you can enjoy good Ibizan food.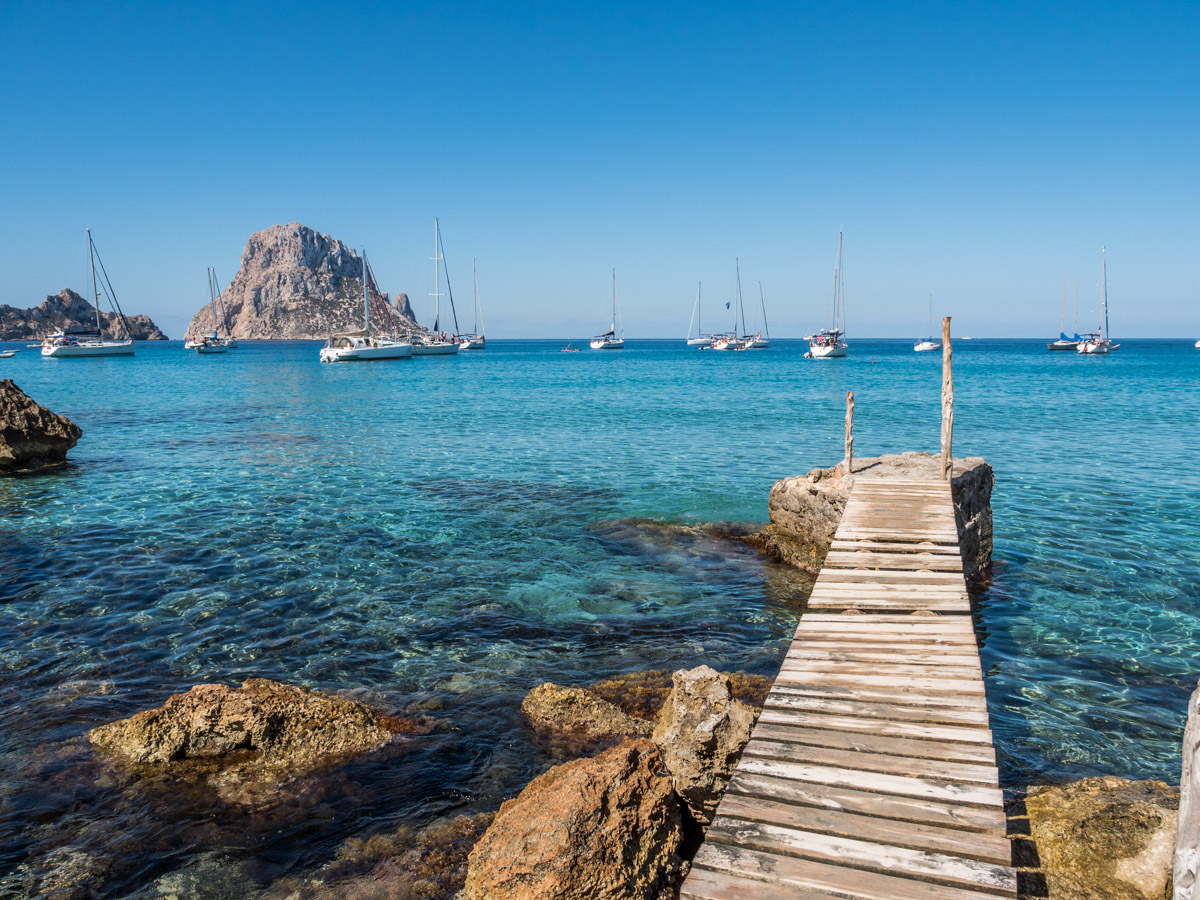 Can Lluc Hotel Rural
And why not take a break between so many beaches? Stay at Can Lluc and between visits you can enjoy the paradise of inland Ibiza in a quiet and unique atmosphere. Right in the center of the island, just a short drive from any of these beautiful beaches.