FOR THE MAGICAL EVENING OF SAN JUAN, OLEA IS GIVING YOU A TASTE OF IBIZA
At Olea, this year's menu is all about surprises. Tuna carpaccio in citrus juice, acorn-fed Iberian ham on traditional country-style bread slathered with Ibizan tomatoes, sea urchin salad with baby greens or even the national favourite, paella, with a local twist. The list goes on.
Surrounded by nature and steeped in the tranquility typical of the Ibizan countryside, our country estate, or finca, sits on a ten-hectare tract in rural Ibiza. A traditionally-designed family home and over one hundred years old, Can Lluc is still perfectly preserved, and we gladly welcome visitors. When you come, you'll also find Restaurante Olea, where the cooking is equal parts farm-fresh produce and locally-caught seafood. Plus, whenever possible we use produce grown in our very own organic garden. It's our way of bringing the essence of Ibiza straight to your tastebuds.
For the San Juan holiday on Friday, June 23, we're preparing an extra-special evening to give you a taste of those same authentic flavours. We'll unveil our summer menu, which, believe us, is packed with surprises and guaranteed to leave you wanting more. We're even gearing up for a moonlit queimada de orujo, our way of honouring the tradition observed on the eve of the San Juan holiday.
Book a table today by calling 971 198673; sending a WhatsApp to 609 644941 or emailing us at info@canlluc.com.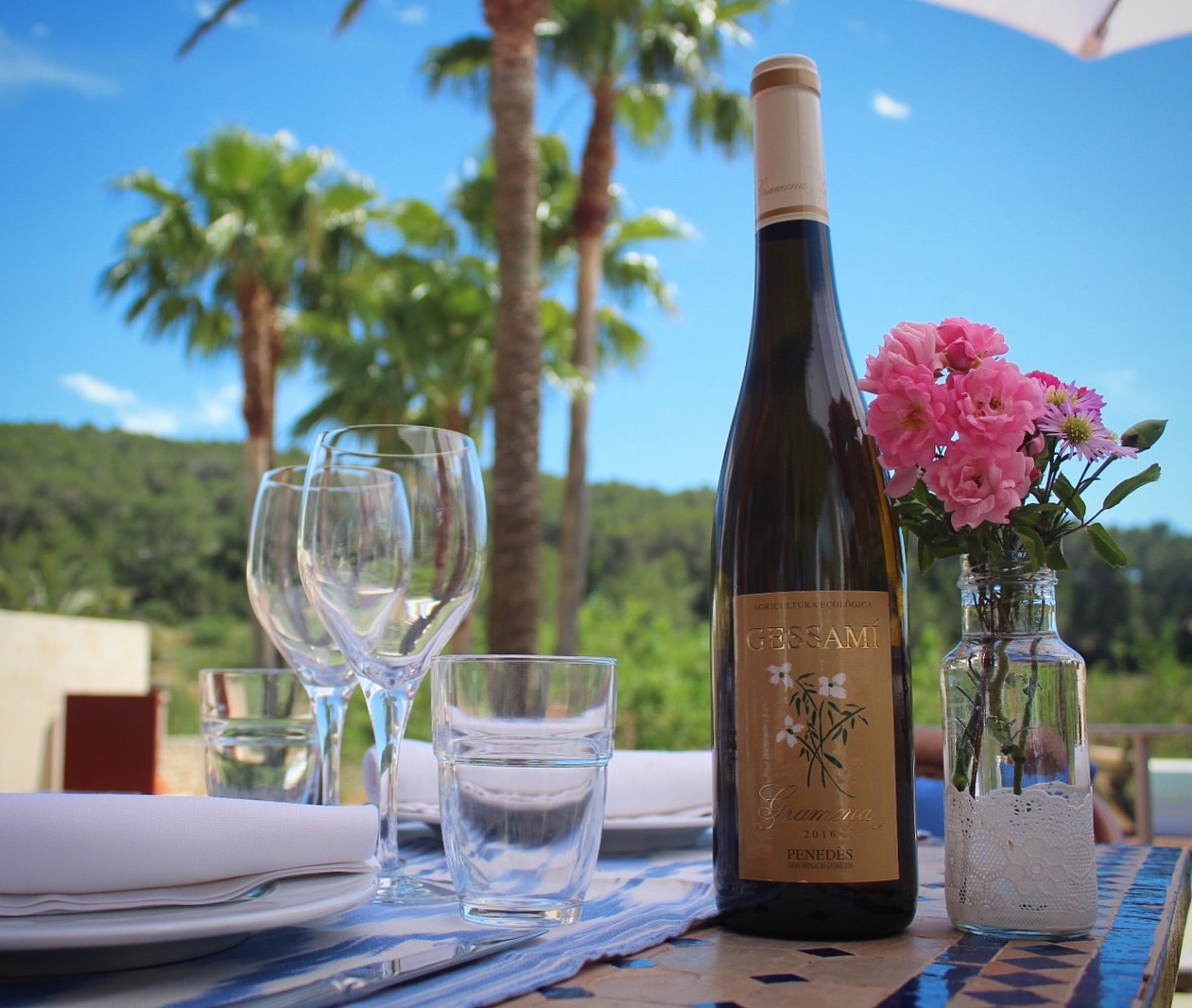 What's on our menu?
We've got rice dishes, fish, meats and an array of entrées depending on what's freshest, in the fields or out at sea, at that particular moment. Friday and Saturday nights we've got a selection of barbecued meats and fish specially-designed for discerning palates. Beef steak, beef sirloin, lamb chops and St Pierre fish are just the beginning.
Dishes are paired with the best in Spanish wines; when not from the Rioja, Penedés, La Mancha or Ribera, they're plucked from local vineyards, like Can Maymo Blanc's el Grec, Ophiusa and Ibizcus. We've also got wines with officially-protected designations, like Rioja and Ribera del Duero.
Still hungry? After a million-star dinner, our assortment of desserts will be the perfect cherry on top. Among the most highly-requested are the spectacular coulant de chocolat with yoghurt ice cream, multicoloured carrot cake and berry-infused cheesecake ice cream.
Ibizan tradition and a truly calming experience are what you'll get at Restaurante Olea. Great for a family outing or a meal for two. If you're considering a visit, bear in mind: our quest to be the best means space is limited.
At Olea, gastronomy doesn't stop with what's on your plate.