FROM OUR ORGANIC GARDEN TO YOUR PLATE
An organic garden supplies fruit and veg for our chef's creations
At Olea, we believe in letting the flavour of every ingredient really shine. We think the combination of ingredients ought to form a perfect symphony in which each element soars on the strength of its freshness. That's why at Can Lluc we've got our own vegetable patch to harvest seasonal produce and deliver it to you, from farm to plate.
Located near Can Lluc's agritourism retreat and a stone's throw from the Olea restaurant, our organic garden is where we grow delicious treats like tomatoes, courgettes, aubergines, melons and the herbs in hierbas ibicencas. And that's not all. There's also a vineyard with more than 2,000 grape vines, olive trees and fig trees.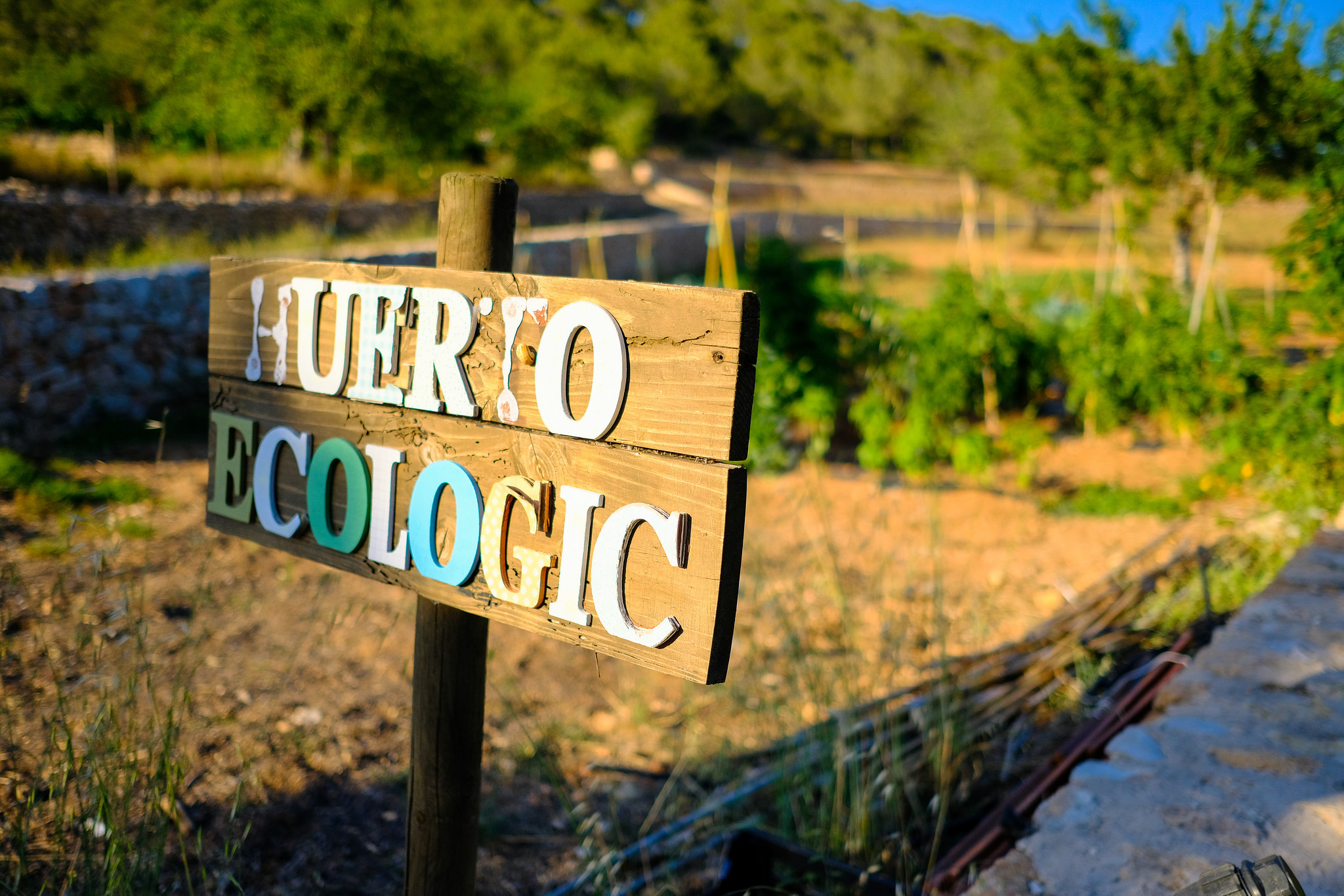 Locally-grown produce is at the core of any restaurant that's serious about respecting the environment. At Can Lluc, we are passionate about doing our part to protect nature. By growing our own produce, not only do we know exactly where it comes from, but we can also guarantee quality. Safe, healthy food, with no preservatives, artificial colours or pesticides—just fruits and vegetables that taste the way they should. Take a trip to Ibiza with each and every one of our dishes.
Fresh and natural, our cooking represents a return to the source, a search for true quality. The flavours of our garden are present all throughout our menu; it's something you'll taste in every bite. We use seasonal produce because with each passing season we want the best our land has got to offer.
Distinguished palates agree: Restaurante Olea is the place on Ibiza for exceptional-tasting fruits and vegetables.