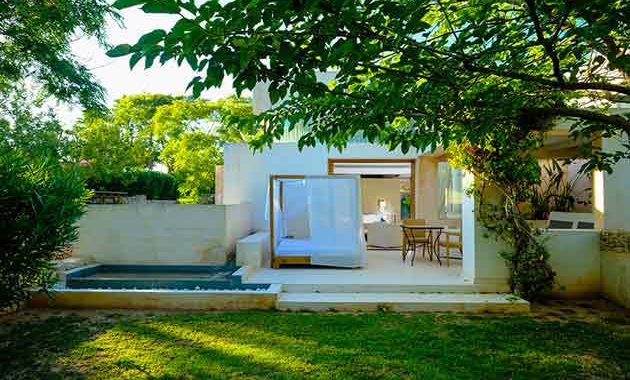 CAN LLUC, THE MUST OF IBIZA
El Economista has chosen Can Lluc as Ibiza's must and recommends our agrotourism as a place where rest is possible also in August, as well as consider it an exclusive and complete place, in the middle of nature, just a step from the beaches.
This is an article that talks about our facilities, our style and architecture, the activities we carry out and our Mediterranean cuisine.
Do you know what is the best of everything? This weekend, from 11 to 13 August and from 18 to 20, booking directly at the hotel at the best price, our guests can benefit from a special discount of 10% and get a bottle of cava in your room. And if you choose to stay in a Villa for more than a week, we give you a rental car. What do you think?
Do you want to keep reading?